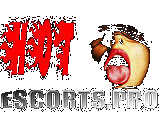 Nena Star
Make a Reservation With Me
Nena Star
Make a Reservation With Me
nenastar5.jpg
Make a Reservation With Me
Nena Star
Make a Reservation With Me
Make a Reservation with Nena Star.​
To make a reservation,
Simply click on the Reserve Now Button Below
and make a small deposit.
Then Email me with a copy of your reciept and the
information required below:
Send To: nenastar@hotescorts.pro
I'm fun loveing love to make money im a team player
​
$30 Reservation Fee​ Is Required
This Fee will be deducted from Hourly services

After You Have Paid For Your Reservation
CLICK ON THE EMAIL BUTTON OR COPY & PASTE THE EMAIL ADDRESS ABOVE AND SEND US A
EMAIL WITH THE FOLLOWING INFORMATION:
YOUR NAME (NAME USED FOR RESERVATION PAYMENT)
TIME , DATE , & LOCATION
CELL PHONE #
Please note: You can call or email your new Date.
If for some reason your date is unavailable for your occasion. You can always call or email back or wait for your date to return your call.