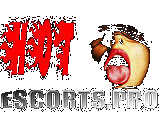 YOUR PHOTOS
Add as many photos as you like.
This will be your H.E.S. Photo Profile
CALL ME
Company Extension #'s or Company Direct #'s not included
Personal #'s are for VIP Members only.
To get escorted by Your Name.​
Call her or click the email button below.
Your Name appreciates Donations Of: ​
$200​/1 Hour​
​
$300​/2Hours
​
$400/3Hours
​
Extra Hours are negotiated.​
EMAIL ME
Donation Requirements are totally up to you.
Company extension # , Company direct # , or your #
Emails go directly to Your Company Email Address or Your email address
Please note: You can call or email your new Date.
If for some reason your date is unavailable for your occasion. You can always call or email back or wait for your date to return your call.