1.What is a H.E.S. PROFILE

?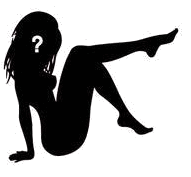 2.How do I benefit from a H.E.S. PROFILE?
3. What is a Independent Escort?
A H.E.S. Profile is a Profile that is Hosted on HotEscorts.Pro.
Your Profile will get Hits from HotEscorts.Pro visitors. Your Hits then turn into Leads.
A independent Escort is someone who runs there own business.HotEscorts.Pro and HotPage.Org
are just more places for the Escort to advertise service.
4.How does a Independent Escort get paid?
A independent escort gets paid by requestiong donations from his/her clients.
Donation fees are totally up to the independent escort.
Attract More Clients With
Your New HOT Profile.
Not only are HOT Profiles Awesome looking.
They Bring in more Clients.
5.If I have a H.E.S. Profile; Should I still post on Hot Page?
6.How long does it take for my profile to appear on HotEscorts.Pro?
Yes you should. HotPage.Org and HotEscorts.Pro both have a different cliental base.
Your Profile will appear within 24-48 Hours from the time of purchase.
HOT PROMOTIONAL
PROFILES STARTING AS LOW AS $4.99 PER MONTH
7.Why should I advertise my H.E.S. Profile?
8.How can viewers find my profile without me advertising it?
H.E.S. stunning Profiles Hypnotise viewers. H.E.S. Profiles has great graphics and are very awesome looking.
Viewers can simply find your profile by clicking on your location.
9.How can I get free advertisement?
We will advertise your profile on the top 10 paid escorts sites online free of charge.
10.Why does H.E.S. HotEsorts.Pro advertise for free?
We simply charge you a small monthly fee to host your profile while we advertise your profile free of charge.
Why? Advertising your profile is beneficial to both parties.
We gain more visitors, while you gain more clients.