Finally!
You have the partner you are looking for as a Independent Escort ,Agency, or Spa.
We offer High Quality HD Profiles that will not only hypnotize your viewers,
Our profiles will generate you more clients.
You can also promote your Profile with your own Hot Domain Name.
We also offer Domain Names,Hosting, and Web Design.
You deserve the best!
Hot Pics and Hot Videos needs a Hot Profile.
Advertise your Pics or Video on HotEscorts.Pro
We are the Pros when it comes to Advertising Escorts.
H.E.S. has all the tools you need.
We have a Awesome Classified Site for you to post your ads as often as
you like on HotPage.Org
We also have stunning profiles that attracts viewers.
Just think about it.
Would you rather watch a movie on a regular screen,
Or a big HD screen.
Not only are our profiles stunning; Their Awesome.
With a HOT HD Profile you will get tons of viewers each day from visitors visiting our site and the campaigns we run.
Yes your Profile will be advertised to generate you tons of leads.
So what are you waiting for?
Order Your HOT HD Profile Today.
hot

escorts PROFILE SERVICES
POST YOUR AD ON A TOP NOTCH

HD

PROFILE
ATTRACT VIEWERS GENERATE MORE CLIENTS
HOT

HD

PROFILES STARTING AS LOW AS $4.99 PER MONTH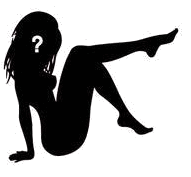 DOMAIN

NAMES

STARTING AS LOW AS $14.99 PER YEAR
WEB

HOSTING

STARTING AS LOW AS $4.99 PER MONTH
NOT ONLY WILL YOU LOOK GREAT YOU WILL GAIN MORE CLIENTS WITH A

HOT

HD

PROFILE.
HOW?

YOUR PROFILE WILL BE DISPLAYED HERE ON

HOTESCORTS.PRO
WE SETUP YOUR PROFILE - WE DRIVE IN THE TRAFFIC
YOU JUST PLACE YOUR ORDER AND MANAGE YOUR NEW CLIENTS COMING FROM H.E.S. HOTESCORTS.PRO
PROFILE FEATURES:

PUSH BUTTON CALL, PUSH BUTTON EMAIL,AUDIO RECORDING OR THEME MUSIC, VIDEO , PHOTO DISPLAY, AND MORE...