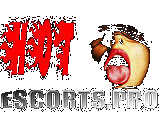 HELLO GENTLEMEN. MY NAME IS GIA . YES! I AM THE REAL DEAL!.
CALL ME FOR MY SPECIALS. NO GAMES NO DRAMA NO BS JUST PURE SATISFACTION.

JUST BE REMINDED THAT MY TIME IS VALUABLE, AND I DONT GO CHEAP. BE PREPARED TO EMBRACE MY BEAUTY AND ALL THAT I HAVE TO OFFER.
nicki2.jpg
Available in orange county
TO RESERVE A DATE WITH GIA
WE REQUIRE A DONATION TO MAKE
SURE HER SCHEDULE
FITS YOUR NEEDS
After you have made your donation, simply email us your desired date and time.
Or call and leave a message with your desired date and time.
This VIP Member does not accept direct calls or emails.
You must setup your date with this member thru H.E.S.
So Please make your donation worth while.