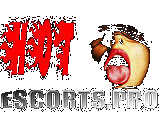 I perfected all the skills necessary to keep you beyond satisfied. I am also experienced enough to know what will keep you wanting more and more of me. I love what I do and make sure you do too.
. I strive to provide unparalleled experiences to a select few who appreciate A Sexy Lady with Great Skills & Talents! All my sessions are no rush no fuss guaranteed.
TO RESERVE A DATE WITH MIRANDA
WE REQUIRE A DONATION TO MAKE
SURE HER SCHEDULE
FITS YOUR NEEDS
After you have made your donation, simply email us your desired date and time.
Or call and leave a message with your desired date and time.
This VIP Member does not accept direct calls or emails.
You must setup your date with this member thru H.E.S.
So Please make your donation worth while.
Available in orange county